I loved this special road trip and wanted to share it with my readers seeing as I don't get out much.
Writing Between the Lines
There is an old Irish folk tale about a father and a son who set out on a long journey.

"Shorten the road, my son," said the father.  His son walked faster, to cut short their time on the road.  But the father rolled his eyes and went home.  The next day, they set out again.
"Shorten the road, my son," said the father.  The same thing happened, and his father turned back.  On the third day, the lad's mother whispered, "Tell your Da a story he has never heard, and you'll no be back again soon."   She was right.
My family and I have just returned from a journey of our own, but we already knew how to shorten the road.  In fact the North Central Library System hired The Baltuck/Garrard Family Storytellers to come tell stories on the dry side of the mountains.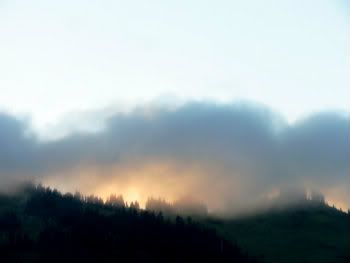 Along the way we…
View original post 651 more words